All Tune Complete Auto Repair
Serving Central Maryland for Over 20 Years
If you are experiencing car trouble, it is imperative you bring your vehicle to an experienced, yet affordable, mechanic. At All Tune Complete Auto Repair, our technicians have been in the automobile repair industry for more than 20 years and can fix a plethora of car problems. We offer complete automotive repairs and always guarantee low prices for all our services.
Unlike other auto repair companies in the area, we also offer:
Low Price Guarantee On ALL Repairs
Repairs For All Makes and Models
Financing Available for Qualified Applicants
ASE-Certified Technicians
Nationwide Warranty
Fast Free Estimates
BBB A+ Rated
Over 20 Years Of Service
Visit Us for Complete Automotive Repairs
Our company is actually three businesses all under one roof, which means we offer complete bumper-to-bumper service on both foreign and domestic vehicles. All Tune Complete Auto Repair is a part of Total Car Care Centers and it is our goal to provide you with fast, efficient, and honest car services.
Our team works on the following:
If you do not wish to bring your car to your dealership, we are a great alternative for high quality and reliable repairs. We can also perform your scheduled, routine maintenance recommended by your vehicle manufacturer—further ensuring you and your car are safe at all times. We are so confident in our technicians and products that we guarantee our work.
Contact us today to schedule an appointment!
All Tune Complete Auto Repair offers the most comprehensive warranty—with savings of up to 40% below the dealer cost. This is possible because our certified technicians do not work on commission, which allows us to offer more competitive pricing without sacrificing the quality of our work. To obtain a free estimate for our auto repair services, please contact us. We look forward to being your one-stop auto repair shop!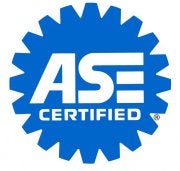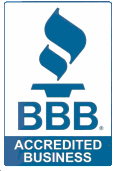 Why Choose Us?
Low Price Guarantee On ALL Repairs
Repairs For All Makes and Models
Financing Available
ASE-Certified Technicians
Nationwide Warranty
Fast Free Estimates
BBB A+ Rated
Over 20 Years Of Service